How Much Does Dent Repair Cost?
Call For More Information: 1-346-261-5311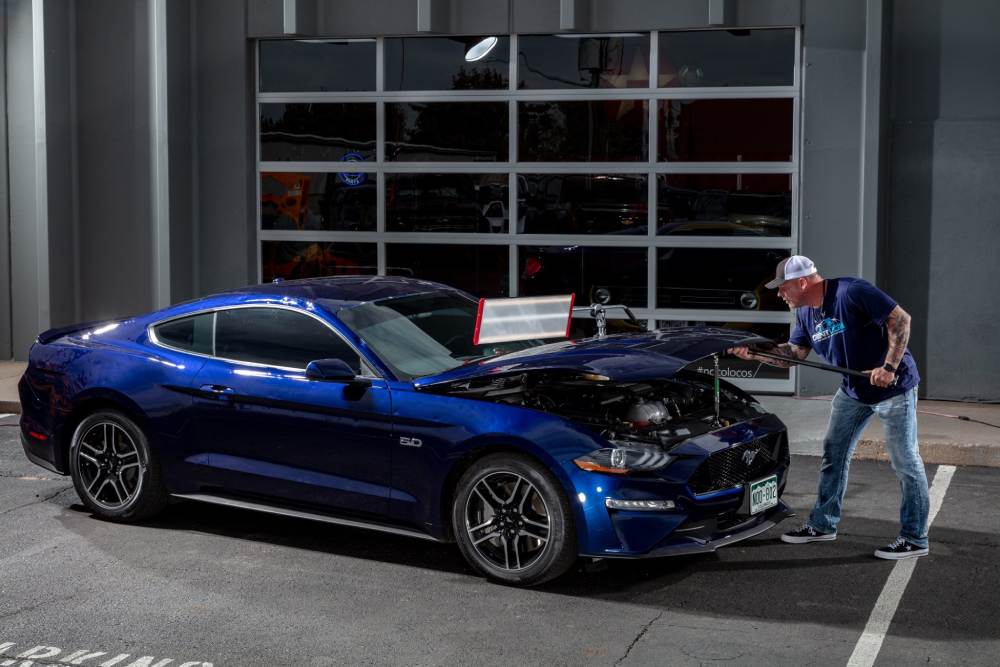 There are many different variables that go into determining the total cost for paintless dent repair on your vehicle. Unfortunately, it is difficult to give the cost of a repair without knowing the specific condition of your dents. While we cannot give you the cost, we can go through and explain the process of how we estimate the cost of your paintless dent repair.
Below are a list of factors that go into determining how much repairing your dents with paintless dent repair will cost:
Insurance: Basic liability-only insurance will not cover auto hail damage repairs, full-coverage and comprehensive insurance will cover the damage for the amount of your deductible. If your hail damage repair costs more than the value of your vehicle, your insurance company may choose to total your vehicle. If your vehicle has been through two storms, it is much more likely to be totaled, so if you suffer hail damage do not put off repairs!
Size Counts: When it comes to the price of paintless dent repair, the size of the dent will factor into determining the cost. The average size of a dent is anywhere between the size of a dime all the way to the size of a half dollar. As the size of your dent damage increases, you will also see a rise in the cost to repair it.
Location: The cost of paintless dent repair varies depending on the location of the dent on the vehicle. This is because some areas of the vehicle are more accessible when it comes to repair than others. For example, it is much easier to fix a dented hood of a vehicle than it is to fix dents located on the top of a vehicle because it is so much easier to get under the hood.
Quantity: When determining the cost of paintless dent repair, the amount of dents affecting your vehicle will have a major impact on the cost. The more dents, the more your cost.
Affordable Dent Repair in Houston
At Hail Lions we pride ourselves on offering the best mobile paintless dent removal and hail damage repairs to the Greater Houston area, including but not limited to Atascocita, Baytown, Conroe, Cypress, Houston, Katy, Kingwood, Pearland, Spring, Sugar Land, Tomball, The Woodlands. Our team of professional technicians specialize in paintless dent removal and hail repair. Hail Lions: The King of Dent Repair.
Hail Lions LLC
5100 Westheimer Rd,
Houston, TX 77056, United States
1-346-261-5311