Conroe TX
Call For More Information: 1-346-261-5311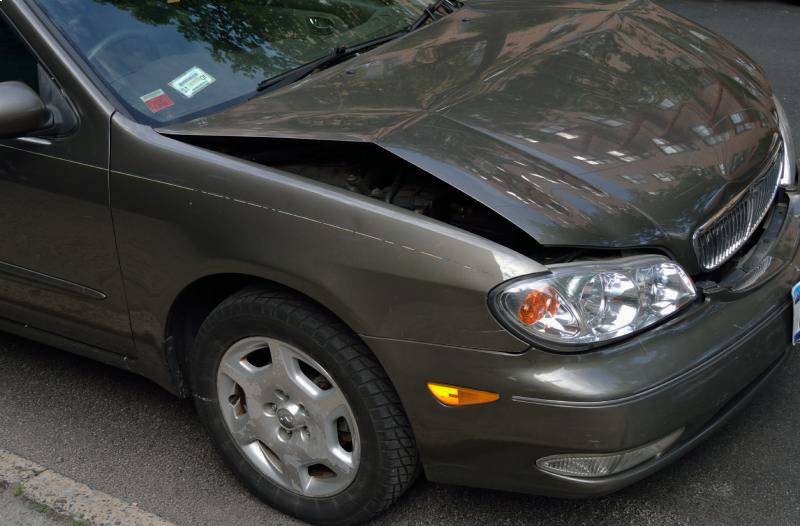 Paintless Dent Repair Conroe TX
Hail Lions provides paintless dent repair in Conroe TX, and the Greater Houston area. We make it our goal for every client to be given quick, convenient and affordable dent removal services. Our paintless dent repair Conroe TX staff have devised a system for dent removal that avoid using all paint and fillers. This process not only speeds up the service time for your vehicle, it also preserves your vehicle's original paint job, with no disruptions to the factory finish. This really improves the quality of paintless dent repair in Conroe TX service because repairs that rely on paint and fillers often times look patchy and can be just as unsightly and distracting as the original dent.
How is paintless dent repair done?
At Hail Lions we use a very effective method for dent removal that does not rely on the use of paint or fillers to get the desired results. We are able to remove your dents by getting behind your vehicle's frame and gently pushing and massaging the dent out, returning the shape of your vehicle to its original form. Our paintless dent repair in Conroe TX technicians do all of this with special tools and rods, that are safe to use even on the most delicate vehicles.
Mobile Dent Repair in Conroe TX
Hail Lions provides mobile dent repair in Conroe TX and the areas surrounding it. We make it our goal to provide convenient services to all of our clients because we know the number one reason people put off getting dents in their vehicle repaired is to avoid the hassle! We know how difficult it can be to drop your vehicle off at an auto body repair shop can be with a busy schedule. How are you supposed to get around while you wait for your repair? Skip the shop, whenever you need a dent repaired contact Hail Lions for the best mobile dent repair in Conroe TX, today!
High Quality Work
As Good as Brand New
Knowledgeable
Our Highly Trained Technicians Can Repair Difficult Dents
Door Ding Repair in Conroe TX
Hail Lions has made it our goal to provide the most reliable and quick door ding repair in Conroe TX. Whenever your vehicle suffers from a dent or ding, do not bring it to an overpriced and crowded auto body shop! No one has the time to sit around waiting for their vehicle to get out of the shop, instead call Hail Lions! We will come to you and repair your vehicle quickly and conveniently while preserving all of its original parts and paint job! This will maintain the value of your vehicle instead of lowering it with new pieces that stand out and get just as much negative attention as your dents!
Whenever you choose to work with Hail Lions, you are choosing to work with the PDR experts! We use our specialized tools to gently smooth out the body of your vehicle, returning it to its original form! Our process is safe for all types of vehicles including classic and vintage models. Whenever you want the best door ding repair in Conroe TX, choose Hail Lions!
About Conroe, TX
The city is named after Northern-born Union Cavalry officer and Houston lumberman Isaac Conroe. Conroe founded a sawmill there in 1881. The city originally gained in wealth due to the lumber and oil industries. Originally named "Conroe's Switch", the area saw an influx of residents in the late 19th century due to the lumber demands on the piney wood forest of the area.
During the 1930s, because of oil profits, the city boasted more millionaires per capita than any other U.S. city, though only briefly.After the construction of…
QUICK QUOTE
Our paintless dent repair hail damage team can repair, restore and renew your vehicle within days and not weeks.
We have established a strong reputation for being the best at what we do. We don't cut corners when it comes to the integrity of your vehicle and more importantly the quality of your repair. Our service is fast, affordable and done right, with a lifetime warranty and satisfaction guarantee. 1-346-261-5311
Related Articles