Dent Repair Near Me Pearland TX
Call For More Information: 1-346-261-5311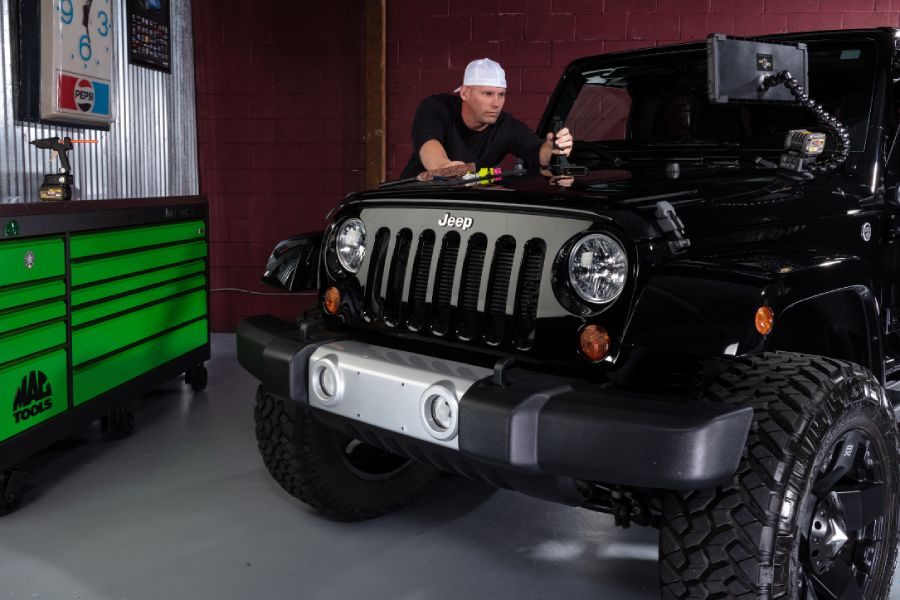 Whether your vehicle suffers through a hailstorm, gets hit by a stray shopping cart in a parking lot, or gets a little ding due to a collision, an experienced driver knows, dents in your vehicle can sometimes be unavoidable. Unfortunately, while dents can happen easily and are common, they are also damaging to your vehicle and have the power to greatly reduce the value of your vehicle. So often these dents are neglected instead of properly taken care of because no one wants to deal with the hassle of dent repair. This is why Hail Lions has worked hard to make dent repair easier than ever.
Mobile Dent Repair in Pearland TX: Bringing your vehicle to an auto body repair shop and having it sit for hours or days at a time is not an option for many people. We rely heavily on our vehicles to get us through a day. This is why Hail Lions comes to you for dent repair! The majority of our clients' vehicles are dent free within 1-2 hours.
Paintless Dent Repair: Our process of dent removal does not include the use of paint. This makes it much more gentle on your vehicle and completely avoids the hassles associated with paint matching, such as, patchy spots on your vehicle or a finish that does not match the rest of your vehicle's body. Additionally, whenever you change the original paint on your vehicle it greatly impacts the value of your car, in a negative fashion. Avoid auto body shops, instead call the dent removal experts at Hail Lions!
PDR Classic Cars: We remove dents in a way that is so gentle we can do it on any type of vehicle, including classic and vintage cars. We promise to maintain the integrity of your classic car and restoring its beauty by seamlessly removing the dents.
Paintless Dent Repair of Pearland TX
At Hail Lions we pride ourselves on offering the best mobile paintless dent removal and hail damage repairs to the Greater Houston area, including but not limited to Atascocita, Baytown, Conroe, Cypress, Houston, Katy, Kingwood, Pearland, Spring, Sugar Land,Tomball, The Woodlands. Our team of professional technicians specialize in paintless dent removal and hail repair. Hail Lions: The King of Dent Repair.
Hail Lions LLC
5100 Westheimer Rd,
Houston, TX 77056, United States
1-346-261-5311
QUICK QUOTE
Paintless dent removal is a delicate process and demands the best experience at all times.Hail Lions offers true practical knowledge and takes tremendous pride in our work.
We have established a strong reputation for being the best at what we do. We don't cut corners when it comes to the integrity of your vehicle and more importantly the quality of your repair. Our service is fast, affordable and done right, on-site with a lifetime warranty and satisfaction guarantee. 1-346-261-5311