Dent Repairs Made Easy in
Sugar Land TX
Call For More Information: 1-346-261-5311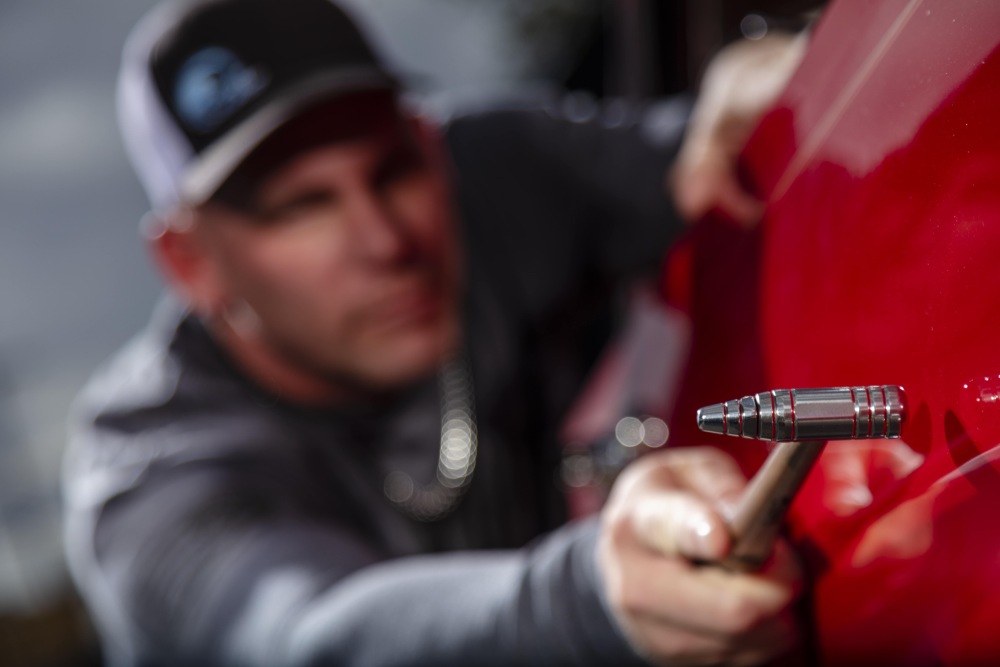 Anyone with a vehicle knows, unattractive dents and dings can show up out of nowhere. Whether a shopping cart collides into your car in a crowded parking lot and leaves a dent, or you get into a small, little fender bender with a mailbox- dents happen! The problem with dents is they can lead to more drastic damage to your vehicle when they go uncorrected and can drastically bring down the value of your vehicle. There is no reason to let this happen to your vehicle, protect your investment with the help of Hail Lions today! Hail Lions has perfected a system that requires minimum effort from you! If you are in need of auto body repair, choose Hail Lions where dent repairs are made easy.
We Come To You
Dent repairs made easy start with our location. We know the number one reason people put off getting dents in their vehicle repaired is because it is inconvenient to drop your car off for days at a time to an auto body repair shop. People not only do not like being without a vehicle, it becomes a hassle that is hard to work around for most schedules and lives. This is why we have made all of our services completely mobile. Meaning we come to your location and repair, restore and renew your vehicle on site. We do not want you to let the damage from your dents worsen because you do not have the time to have your vehicle repaired. Whether you are at home, at work, or anywhere else, Hail Lions comes to you and repairs your vehicle on the spot making dent repair easier than ever before!
Best Dent Repair in Sugar Land
At Hail Lions we pride ourselves on offering the best mobile paintless dent removal and hail damage repairs to the Greater Houston area, including but not limited to Atascocita, Baytown, Conroe, Cypress, Houston, Katy, Kingwood, Pearland, Spring, Sugar Land,Tomball, The Woodlands. Our team of professional technicians specialize in paintless dent removal and hail repair. All our repair services offer a lifetime warranty for as long as you own your vehicle. Hail Lions: The King of Dent Repair.
Hail Lions LLC
5100 Westheimer Rd,
Houston, TX 77056, United States
1-346-261-5311
QUICK QUOTE
Paintless dent removal is a delicate process and demands the best experience at all times.Hail Lions offers true practical knowledge and takes tremendous pride in our work.
We have established a strong reputation for being the best at what we do. We don't cut corners when it comes to the integrity of your vehicle and more importantly the quality of your repair. Our service is fast, affordable and done right, on-site with a lifetime warranty and satisfaction guarantee. 1-346-261-5311