Dents Are Damaging in Spring TX
Call For More Information: 1-346-261-5311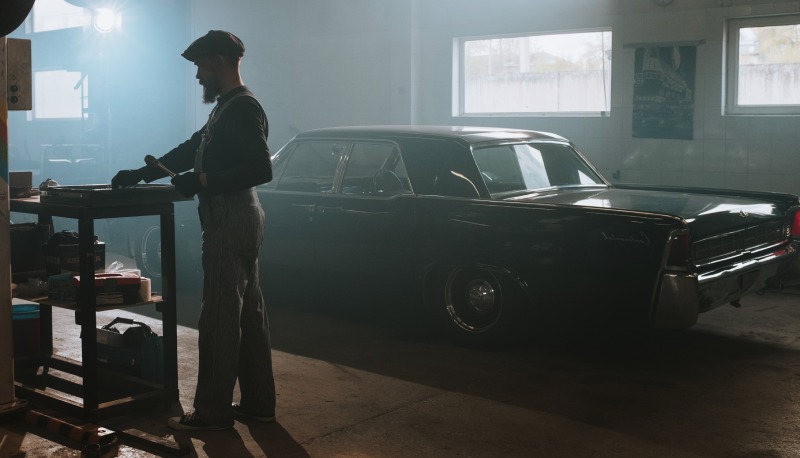 Everyone knows that dents and dings are unattractive. They make our vehicles look untaken care of and minimizes their appeal. Not too surprisingly, these unsightly dents do more than make our vehicles look less appealing, they also drastically impact the value of the vehicles. This is because people shop with their eyes. Even if your vehicle is in fantastic shape outside of the damage to your vehicle's body, you will never be able to get top dollar if and when you decide to sell it. Additionally, whenever you are living in a city, such as Houston, where the humidity stays high, dents can be especially damaging. This is because dents can make your vehicle more vulnerable to the elements, such as water from the moisture in the air.
Quick Dent Repair Spring TX
The best course of action in the event of having dent damage to your vehicle is having your dents removed as quickly as possible. Luckily, Hail Lions specialized in paintless dent repair, which means the process of removing your dents takes less time than it ever has before! No more difficult paint matching or spotty patchwork that sticks out like an eyesore! Just smooth and seamless dent repair, done quickly and handled right the first time!
Mobile Dent Repair Spring TX
Hail Lions is also a fully mobile dent repair service. Making your dent repair even more simple than before. We know you have a busy schedule and that it can be easy to put off getting repairs done, when it means dropping your vehicle off at an auto body shop for days at a time. This is why we come to you! You never have to interrupt your schedule when you work with Hail Lions!
Dent Repair in Spring TX
At Hail Lions we pride ourselves on offering the best mobile paintless dent removal and hail damage repairs to the Greater Houston area, including but not limited to Atascocita, Baytown, Conroe, Cypress, Houston, Katy, Kingwood, Pearland, Spring, Sugar Land,Tomball, The Woodlands. Our team of professional technicians specialize in paintless dent removal and hail repair. Our our services are completely mobile. Meaning we come to your location and repair, restore and renew your vehicle on site. All our repair services offer a lifetime warranty for as long as you own your vehicle. Hail Lions: The King of Dent Repair.
Hail Lions LLC
5100 Westheimer Rd,
Houston, TX 77056, United States
1-346-261-5311
QUICK QUOTE
Paintless dent removal is a delicate process and demands the best experience at all times.Hail Lions offers true practical knowledge and takes tremendous pride in our work.
We have established a strong reputation for being the best at what we do. We don't cut corners when it comes to the integrity of your vehicle and more importantly the quality of your repair. Our service is fast, affordable and done right, on-site with a lifetime warranty and satisfaction guarantee. 1-346-261-5311