Best Dent Repair in Conroe TX
Call For More Information: 1-346-261-5311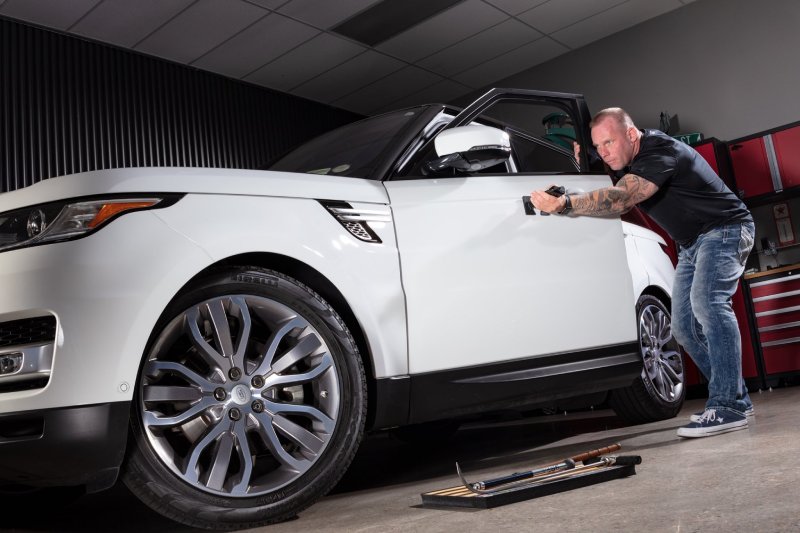 When you are looking for reliable paintless dent repair you can count on, you are looking for Hail Lions! We are fully prepared to remove unsightly dents that ruin the appearance of your vehicle without ever having to use paint! Hail Lions provides excellent service to the Greater Houston area, including Conroe, TX. We make it our priority to provide excellent and efficient services to your vehicle, with customer service you can count on to serve you well!
We specialize in paintless dent repair, which is a process of preparing dents in a way that avoids all of the problems associated with matching or adding paint to your vehicle's body. We are able to do this by using specialized tools and procedures that are able to quickly and efficiently push those annoying dents out of the body of your vehicle, leaving it as beautiful and smooth as it was before the damage. When you do not have to worry about using paint, you also do not have to worry about ruining the factory finish your car came with!
Additionally, Hail Lions is a completely mobile service company. Meaning, no more waiting for your car to be finished at an auto body shop, no more using a rental car or putting off repairs while you wait for an optimal time to drop your car off for days at a time. Hail Lions comes to you! Whenever you are at work, home, or anywhere else where your vehicle will not be in use for a couple of hours at time, we can meet! This eliminates the biggest reason people put off dent damage repair, inconvenience.
When you choose to ignore repairs to your vehicle's auto body, you are setting yourself up for the damages to advance, making them more expensive to repair as well as more time consuming. Preserve the value and appearance of your vehicle, by choosing Hail Lions for all of your dent and hail damage repair needs!
Best Dent Repair Service in Conroe TX
At Hail Lions we pride ourselves on offering the best mobile paintless dent removal and hail damage repairs to the Greater Houston area, including but not limited to Atascocita, Baytown, Conroe, Cypress, Houston, Katy, Kingwood, Pearland, Spring, Sugar Land, Tomball, The Woodlands. Our team of professional technicians specialize in paintless dent removal and hail repair. Our our services are completely mobile. Meaning we come to your location and repair, restore and renew your vehicle on site. All our repair services offer a lifetime warranty for as long as you own your vehicle. Hail Lions: The King of Dent Repair.
Hail Lions LLC
5100 Westheimer Rd,
Houston, TX 77056, United States
1-346-261-5311
QUICK QUOTE
Paintless dent removal is a delicate process and demands the best experience at all times.Hail Lions offers true practical knowledge and takes tremendous pride in our work.
We have established a strong reputation for being the best at what we do. We don't cut corners when it comes to the integrity of your vehicle and more importantly the quality of your repair. Our service is fast, affordable and done right, on-site with a lifetime warranty and satisfaction guarantee. 1-346-261-5311