What Is Paintless Dent Repair
Call For More Information: 1-346-261-5311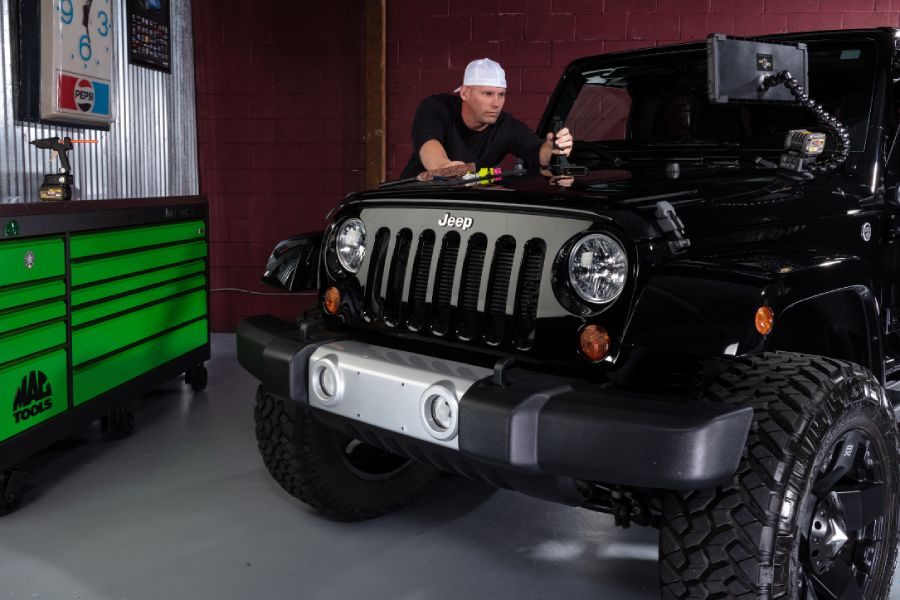 At Hail Lions we have an excellent team of professional technicians who specialize in removing dents and damage caused by hail from vehicles, without the need for paint. Repairing your vehicle without paint makes the process quick and convenient for you. Our team has the trusted experience and knowledge required to restore the body of any vehicle to our customer's satisfaction every time. We make it our mission to treat every project with the same dedication and attention to detail as the next. Whether your vehicle has been involved in a minor fender bender and needs a single dent removed, or has withstood a hail storm and has experienced several blemishes, we are ready to get it looking as good as new for you, as soon as possible.
Mobile Paintless Dent Repair
The best part of our mobile paintless dent repair service is that we come to you! This means you do not have to breakaway from your busy schedule to have your vehicle repaired. We travel all over the Houston area providing services to our customers. Most of our repairs are done while you are at work or home- allowing you the freedom to live your life. Regardless of where you are, we come to your location and repair your vehicle on site restoring and renewing the look of your vehicle. All our repair services offer a lifetime warranty for as long as you own your vehicle.
Auto Body Paintless Dent Repair
Whether your vehicle has experienced a minor door ding, all over hail damage or more extreme- larger dents, paintless dent removalis a proven restoration process and preferred repair method by nearly all insurance companies. The process in which you repair your damaged vehicle can significantly affect the overall value. It is almost impossible to match the color and recreate the same finish on your vehicle as it's original factory paint job. It is so difficult to match because factory paint is usually applied and baked at extremely high temperatures before any rubber, plastic, or cloth parts are installed. Once these parts are installed a repainted vehicle will never be able to be cured the same way a factory finish is resulting in an inferior finish.
Hail Lions LLC
5100 Westheimer Rd,
Houston, TX 77056, United States
1-346-261-5311
QUICK QUOTE
Paintless dent removal is a delicate process and demands the best experience at all times. Hail Lions offers true practical knowledge and takes tremendous pride in our work.
We have established a strong reputation for being the best at what we do. We don't cut corners when it comes to the integrity of your vehicle and more importantly the quality of your repair. Our service is fast, affordable and done right, on-site with a lifetime warranty and satisfaction guarantee. 1-346-261-5311