Hard Dent Repair in Houston TX
Call For More Information: 1-346-261-5311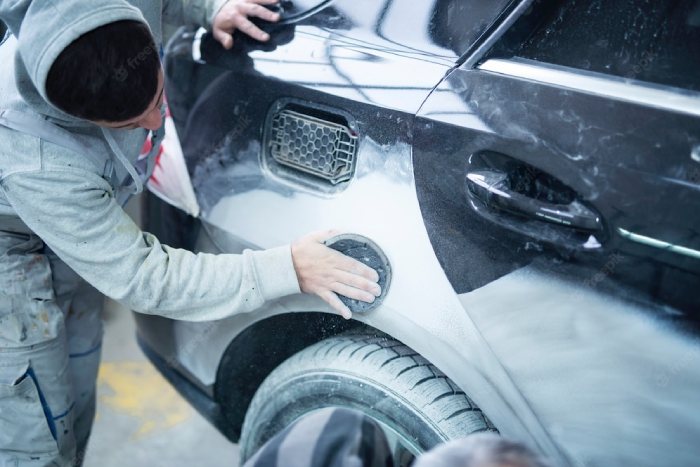 The only thing that has the ability to negatively impact the appearance of your car quicker than hail damage or a large dented panel is a poorly repaired panel that stands out among the rest of your car. Before replacing the damaged panels of your car, or going with a dent repair route that requires new paint, contact the paintless dent repair experts at Hail Lions. We will come to your location and survey your vehicle to let you know if we are a good match to repair your damaged vehicle. We have worked out and perfected a non-invasive system for repairing the exterior of your car and preserving the manufacturer's paint job to keep your car looking flawless and original. Cars are not cheap- but driving around one covered in dents or with a patchy paint job sure will give off the appearance- call us today to see what we can do for your car!
Paintless Dent Repair Katy TX
The worst part about having work done to your vehicle is having to bring it into a repair shop to be fixed. Some repair places are so backed up you may have to leave your vehicle there for days at a time to get a job, that can be completed in hours, finished. With Hail Lions you never have to worry about how you are going to get around and live your life without a vehicle because we come to you! That is right, say goodbye to the hassles and call us at your convenience! Whether you want us to service your vehicle while you are at home or work we have got you covered! We are the top choice in Katy, TX for paintless dent repair!
Paintless Dent Repair Sugar Land TX
At Hail Lions we pride ourselves by offering the best mobile paintless dent removal and hail damage repair in Houston. Our team of professional technicians specialize in paintless dent removal and hail repair. We have earned a great reputation and being known for being punctual and efficient! Our our services are completely mobile. Meaning we come to your location and repair, restore and renew your vehicle on site. All our repair services offer a lifetime warranty for as long as you own your vehicle. The King of Dent Repair.
Hail Lions LLC
5100 Westheimer Rd,
Houston, TX 77056, United States
1-346-261-5311
QUICK QUOTE
Paintless dent removal is a delicate process and demands the best experience at all times. Hail Lions offers true practical knowledge and takes tremendous pride in our work.
We have established a strong reputation for being the best at what we do. We don't cut corners when it comes to the integrity of your vehicle and more importantly the quality of your repair. Our service is fast, affordable and done right, on-site with a lifetime warranty and satisfaction guarantee. 1-346-261-5311