Body Shop vs Paintless Dent Repair in Houston
Call For More Information: 1-346-261-5311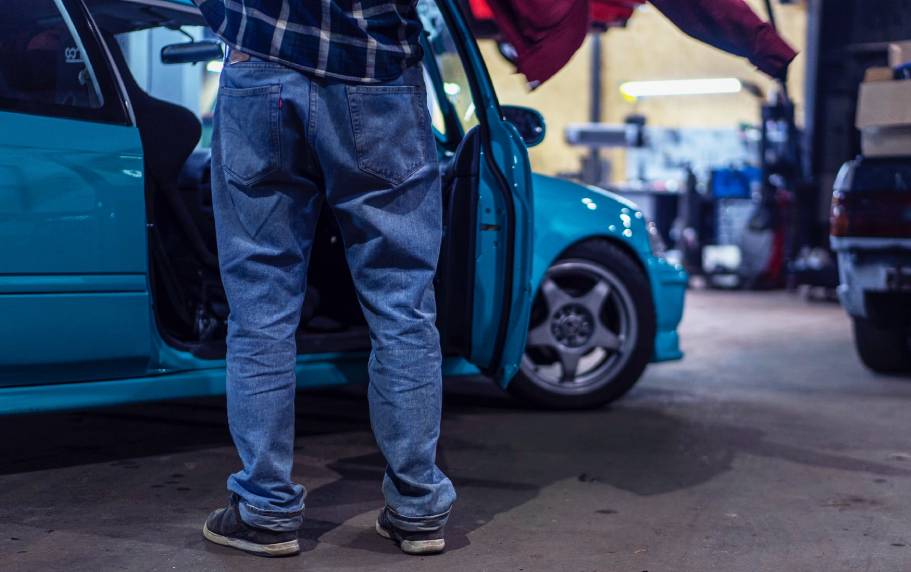 Conventional Body Shop Repair
Conventional Body Shops across the country are known for carefully and critically removing body damage to motor vehicles. They use various tedious methods to repair your car. Some are welding copper wires onto the area of your car that was damaged. Body shops also use a spot welding a slide hammer onto the vehicle to straighten the panel. The goal is to flatten and smooth the damage to prepare the metal for the next step. Usually after straightening the metal the Body shop strips the original paint, fill in the remaining dented areas with a body fill, then prepare the service for new paint. Depending on the vehicle damage this process could take days or weeks.
What is Paintless Dent Repair?
Paintless Dent Repair (PDR) is uses a much simpler and time saving method to repair body damage on your vehicle. It is found to be more efficient than a traditional body shop. The largest differences between a body shop and a PDR shop is a body shop does mostly from the backside of the panel and done with a mindset of retaining the original paint. It is less intrusive than a conventional body shop. The original paint is saved, eliminating the need for new paint as well of some of the tedious time consuming procedures done by a conventional Body Shop. Insurance companies are now electing their customers to use PDR for the vast majority of body repairs. It has proven to save the customer time and money. Particularly, with the repair of door dings, hail damages, minor creases, bodylines damage and large dent.
Paintless Dent Repair in Houston
Paint Less Dent Repair companies in Houston specialize in body repair without the additional work of repainting your vehicle. It has been proven that insurance companies prefer Paintless Dent Repair because it saves money and time. Some companies provide mobile service. They arrive at your destination and repair the vehicle onsite. Paintless Dent Repair offers the offers a more affordable alternative to traditional body shops to repair body damage such as, door dings, creases and hail damage and large dents. The benefits to paintless dent repair are a quick turnaround, less invasive, found to be the best method, saves time and money as well it is eco friendly.
Hail Lions Paintless Dent Repair Company
Hail Lions is a Paintless Dent Repair Company in Houston with mobile dent repair service. Serve Houston and surrounding communities. Hail Lions Paintless Dent repair is quick, dependable and known for excellent service. Call Hail Lions today. Their mobile service is ready to dispatch one of their certified technicians to meet you at your location. Hail Lions Paintless Dent Repair Houston 1-346-261-5311.
Hail Lions LLC
5100 Westheimer Rd,
Houston, TX 77056, United States
1-346-261-5311
QUICK QUOTE
Paintless dent removal is a delicate process and demands the best experience at all times. Hail Lions offers true practical knowledge and takes tremendous pride in our work.
We have established a strong reputation for being the best at what we do. We don't cut corners when it comes to the integrity of your vehicle and more importantly the quality of your repair. Our service is fast, affordable and done right, on-site with a lifetime warranty and satisfaction guarantee. 1-346-261-5311